We were thrilled and honoured to be part of the best ever Chippenham Carnival which attracted around 14,000 people to the day-long extravaganza last weekend (Saturday July 13 2019).
The 2019 event attracted several thousands of guests from the Chippenham and wider Wiltshire communities in a summer celebration and the theme this year was 'Lost In Space' to mark 50 years since man landed on the Moon.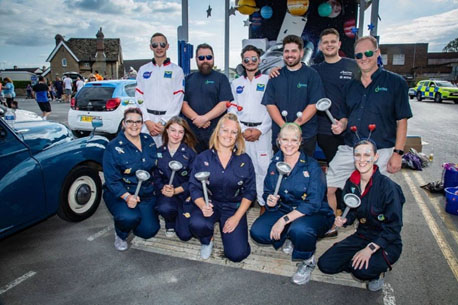 We entered a business float which featured members of our team dressed up as astronauts and its creation was a journey for our team before the event itself. We truly saw their creativity in action!
We were delighted to take part in the Chippenham carnival procession and then win the trophy for the best business float! What humbled us even more was the generosity of those who came and put their coins into our charity bucket – we raised just over £38 for the British Heart Foundation. Many thanks to everyone who donated their change to this vital cause.
We would like to mention the other winners of trophies including Friends of St. Paul's Primary School (Best School or Youth Group), Chippenham Knatty Knitters (Best Pub, Club or Community Group), Sahara Sisters Bellydancing Group (Best Dance Group) and The Rise Trust (Best Individual, Family or Small Group).
Many thanks to Chippenham Connected (part of the Chippenham BID) and Chippenham Town Council for staging this event and to the headline sponsor Faresaver Buses.
If you'd like to become part of the team at John Williams Heating Services, please get in touch.