The sponsors of the Chippenham Half Marathon have handed over a cheque for £3,000 to one of Wiltshire's most valued charities.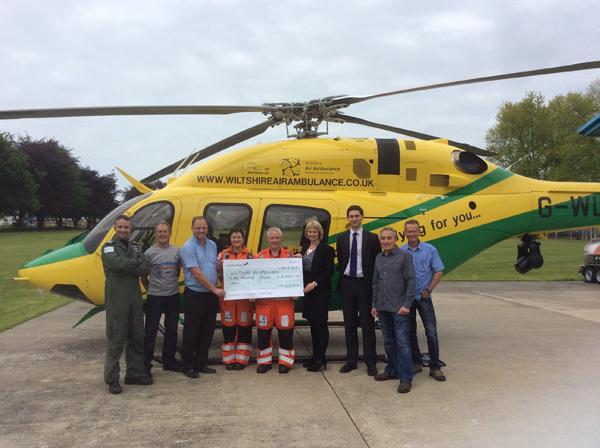 John and Debbie Williams, of John Williams Heating Services, were invited to the charity's base in Devizes to hand over the proceeds of the marathon to the main beneficiary.
Debbie Williams, who is herself a keen runner, said: " We were all very proud be asked to give this donation to Wiltshire Air Ambulance which provides such a vital service across our county. We're equally proud to sponsor our local half marathon which is a wonderful community event, growing in stature each year."
The Chippenham Half Marathon takes place each September and John Williams Heating Services is a main sponsor for 2015.
This year's official charity is Dorothy House Hospice Care, but runners interested in the event can raise money for their favourite charity if they prefer.
Details can be found at www.chippenhamhalfmarathon.co.uk
The original article can be found at http://www.businessbiscuit.com/people/2775-jwheating-air-ambulance